This store requires javascript to be enabled for some features to work correctly.
We want you to love being in your skin
WHether you are experiencing a medical skin condition or would simply like to rejuvenate and improve your skin
Learn about Dr. Christa Lamothe and how her unique approach and skin care line started out of necessity for her patients and became available to all seeking effective, elegant and clean skin care.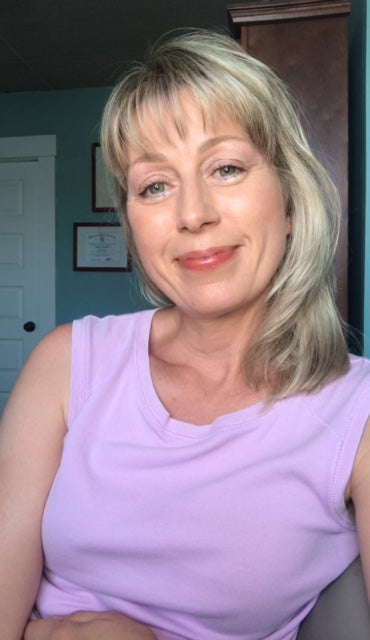 Naturopathic physician and founder of Naturopathic Dermatology
Dr. Christa Lamothe
is a licensed, board-certified Naturopathic Physician and
founder of and pioneering physician in the field of Naturopathic
Dermatology. She completed her Degree of Bachelor of Science in Biology
and premedical training at Worcester State College (Worcester, MA) and
her Degree of Doctor of Naturopathic Medicine (ND) at Bastyr University
(Seattle, WA). She received board certification from the North American
Board of Naturopathic Examiners (NABNE) and is licensed by the
Washington State Department of Health to practice as a Naturopathic
Doctor. Dr. Lamothe is an active member of the Society for Investigative
Dermatology.
Dr. Lamothe has extensive experience in managing simple to complex
dermatological conditions and their related disorders and imbalances in
women, men and children. Having been personally affected by skin
problems which conventional medicine could not effectively treat, she
discovered a natural means to their resolution. Since then she has been
investigating, developing and implementing natural methods for
dermatological health so that others may experience relief from skin
conditions through holistic treatment.
To provide patients with working alternatives to some of the harsher
topical synthetic preparations, Dr. Lamothe produces her own line of
Naturopathic Dermatology Skin Care based upon her research and clinical
experience with dermatologic conditions that are considered difficult to
manage. She combines the use of these uniquely formulated topicals with
a total wellness approach to skin health by uncovering the root of
disturbance and treating the entire individual.
Dr.Lamothe has experience in the pharmaceutical and natural supplement
fields, has studied under Naturopathic Physicians and Medical Doctors
and is a former personal physical fitness trainer. She has worked in the
production of bio-identical hormones and dermatologic preparations in
pharmaceutical compounding and provided education for healthcare
practitioners concerning the use of herbal and nutrient therapy in
combination with and independent of the use of bio-identical hormone
replacement therapy (BHRT) in the treatment of hormonal imbalance,
dermatologic conditions and chronic diseases. At her practice she sees
patients of all ages for dermatological concerns and women's and general
health care. Having given lectures, workshops and seminars to health
professionals, students and the general public, Dr. Lamothe enjoys
teaching and participating in speaking engagements. Other teaching
experience includes Infectious Diseases Laboratory, Clinical Laboratory
Diagnosis, Physical Clinical Diagnosis and Cell Biology.
Learn about consultations with Dr. Christa Lamothe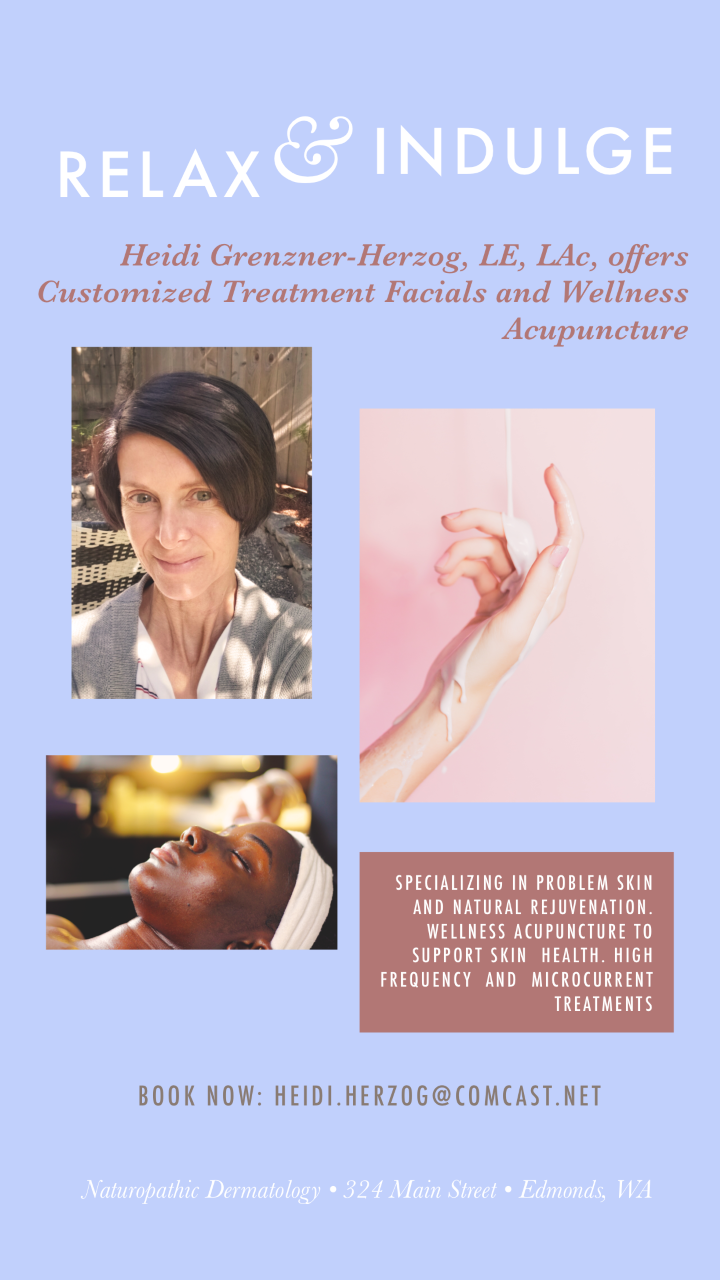 Naturopathic Dermatology's Aesthetician, Acupuncturist, Skin Care Expert and lab specialist
Heidi Grenzner-Herzog, L.E., L.Ac.
carries warmth, knowledge, unique skills and thirty years of experience in the skin care and health fields. She performs personalized Treatment Facials and Skin Care Consultations and is a creative specialist in the Naturopathic Dermatology Skin Care Lab.
Having always had a passion for skin, Heidi became an aesthetician at the age of nineteen. Having personally experienced chronic skin conditions, she
searched for a more holistic approach and felt that East Asian Medicine
held many answers. She finished her Master's in East Asian Medicine in
1998 at NIAOM. Heidi and Christa met over a decade ago as their quest
for creating unique and effective means of attaining healthy skin
brought them together. Heidi understands the complexities of skin health
and is able to help you with not only a customized Treatment Facial to target skin problems and naturally rejuvenate but will also formulate a personalized skin care regimen and problem solving techniques and remedies - Naturopathic Dermatology
style!
40 MINUTE INTENSIVE THERAPEUTIC FACIAL - $85 per session ($320 for a package of 4)
Areas addressed - face, neck, décolleté 

No fluff here, we get down to business and focus on what you came to us for - your skin!
1. Examine skin to assess problems and goals
2. On the spot customized blend of concentrated natural ingredients. Right then and there, we make a preparation from scratch for the main part of your treatment
3. Deep cleanse
4. Exfoliate on a mechanical and molecular level - this is personalized and it's a
step where many "facials" go wrong - everyone has different needs.
5. Imbue your skin with therapeutic, rejuvenating nutrients depending upon your skin's needs
6. HYDRATE AND PROTECT
7. Educate - first time clients are provided with a customized skin care regimen and a complimentary, generously sized skin care kit because your daily
skin care is so important in attaining your skin goals and when done correctly, works in concert with your therapeutic facial.
Add-ons are available and we may recommend after the initial examination of your skin or you may request:
Extractions - $40
High frequency - $10
Wellness acupuncture - $40
When should you have a 40 Minute Intensive Therapeutic Facial? Once a month
and maintain at home with recommended skin care regimen. You're going to love the difference in your skin.
For specific skin concerns - begin with four weekly sessions and maintain with monthly sessions. We specialize in problem skin such as acne, rosacea and sensitive skin and will help you with a reasonable skin care plan that compliments your goals.
Email to reserve your Treatment Facial and Skin Care Consultation with Heidi: Heidi.Herzog@comcast.net
Shop now