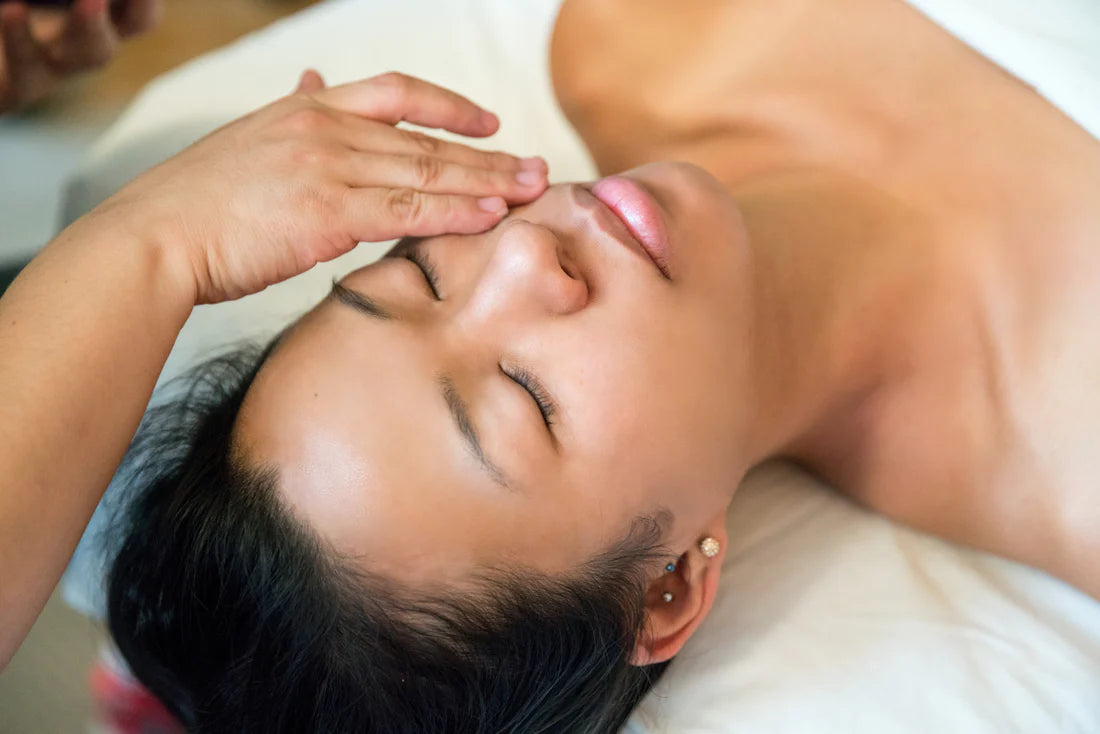 COMPREHENSIVE MEDICAL CONSULTATION (in-office or remote) email admin@naturopathicdermatology.com
to schedule:
COMPREHENSIVE MEDICAL CONSULTATION:
Dr. Christa Lamothe provides comprehensive medical consultation for women, men and children. This appointment is appropriate for those seeking an in-depth analysis including a thorough health intake, examination, diagnosis and treatment of medical skin conditions and related health concerns and support such as hormonal imbalance, digestive and immune health and diet and lifestyle therapy and additional support as it relates to individual findings and the skin condition of concern. This visit also addresses topical care. When applicable to the skin condition of concern, first time patients will receive a complimentary skin care kit of recommended Naturopathic Dermatology Skin Care products (worth up to $50 value) following the appointment. Prior to the appointment, we will gather preliminary information through forms you will complete and Dr. Lamothe will study these forms before you meet. During your consultation, Dr. Lamothe will conduct a detailed investigation and analysis of your concerns  as well as discuss her findings and treatment options. Following your appointment, you will receive a typed, detailed and personalized Treatment Plan.  In-office, Phone or Video consultations are available.
First Office Visit (60 min.):  $280 ($200 for children ages 12 and under)
Return Office Visit (up to 45 min.):  $180
We do not contract with or bill health insurance plans. Patient may self-submit to insurance plan. Many plans will provide reimbursement. Upon your request, we are happy to provide you with the appropriate form to self submit. Please check with your insurance carrier for reimbursement details of your plan.
SKIN CARE CONSULTATION (in-office or remote) email admin@naturopathicdermatology.com to schedule:

Learn how to topically care for and achieve healthy looking skin in a natural, non-invasive way. This visit is appropriate for those wishing to address general, topical skin care and rejuvenation and does not address underlying medical conditions or health problems. First time visit: You will receive a complimentary skin care kit of recommended Naturopathic Dermatology Skin Care products (worth up to $50 value) following the appointment. in-office, video and phone consultations are available.
30 minutes:  $120  NOTE: For those wishing to comprehensively address their skin and related health concerns, please book a Medical Consultation.
Procedure Appointment – this visit is solely for the removal of certain skin lesions and growths.
The lesion must first be examined during a Doctor's Office Visit with Dr. Lamothe prior to making a procedure appointment so that:
The lesion can first be examined to see if removal is appropriate or perhaps other treatment or a referral.
The doctor will discuss types of removal options.
The doctor will discuss preparation for the procedure appointment.
After the Doctor's Office Visit, a Procedure Appointment is booked for 45-60 minutes and generally consists of one or two 20-minute actual procedure time increments depending upon the type and quantity of removals needed.
per 20 minute procedure increment:  $125
NOTE: Dr. Lamothe removes warts and small, cosmetic, benign lesions such as telangiectasia (superficial facial capillaries), "age spots" or "sun spots", ruby points, seborrheic keratoses and skin tags.  She does not perform incision removals that may be warranted for larger, deeper growths and does not treat or remove cancerous growths. Appropriate referrals will be made for management of lesions and growths which Dr. Lamothe does not treat.

40 Minute Intensive Therapeutic Facial
Areas addressed - face, neck, décolleté 
 
No fluff here, we get down to business and focus on what you came to us for - your skin!
Examine skin to assess problems and goals
On the spot customized blend of concentrated natural ingredients. Right then and there, we make a preparation from scratch for the main part of your treatment
Deep cleanse
Exfoliate on a mechanical and molecular level - this is personalized and it's a step where many "facials" go wrong - everyone has different needs. 
Imbue your skin with therapeutic, rejuvenating nutrients depending upon your skin's needs
HYDRATE AND PROTECT
Educate - first time clients are provided with a customized skin care regimen and a complimentary, generously sized skin care kit (worth up to $50 value) because your daily skin care is so important in attaining your skin goals and when done correctly, works in concert with your therapeutic facial.
When should you have a 30 minute Intensive Therapeutic Facial? Once a month and maintain at home with recommended skin care regimen. You're going to love the difference in your skin!
For specific skin concerns - begin with four weekly sessions and maintain with monthly sessions. We specialize in problem skin such as acne, rosacea and sensitive skin and will help you with a reasonable skin care plan that compliments your goals.  
Add-ons are available and we may recommend after the initial examination of your skin or you may request:
Extractions ($40)
High frequency
Wellness acupuncture ($40)
Additional 10 minutes LED (10 minutes LED is already included with the Therapeutic Facial Treatment. An additional 10 minutes may be added on to amplify effects.) $20
$85 per session ($320 for a package of 4)

NATUROPATHIC DERMATOLOGY SKIN CARE & SUPPLEMENTS
We take the guesswork out of finding the right supplements, skin and personal care products for your needs. Each product we carry is created or chosen by Dr.Lamothe based upon her clinical experience in dermatology and general health care with regard to safety, quality and effectiveness.  With a background in the nutraceutical field, pharmaceutical compounding and formulating natural skin care, Dr. Lamothe pays special attention to finding the most therapeutic and safe products among the plethora of what is now available in the natural health field.  Rather than offering many, random, questionable products for the same concern, we have selected and tested the best formulations, eliminating confusion and assuring the highest quality available.  For those who cannot visit our office or simply wish to order products and have shipped, please visit our internet shop, e-mail or call for assistance.